Well I received my rims and tires, I cancelled the TireRack order due to shipment being pushed out a month as the world deals with supply chain issues related to covid and general issues in the pipeline. So, I reordered my tires from Amazon and in my haste 250/50r17 turned into 225/50r17, this was an unintentional mistake on my part that I am really happy that I made as they look great mounted.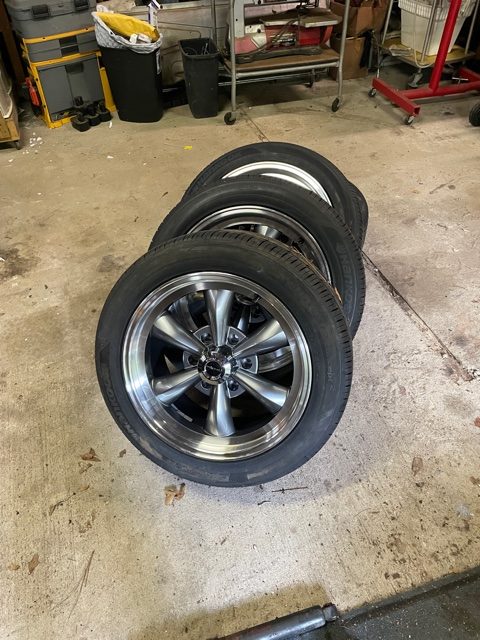 Unfortunately the inside diameter of the centers is too small 3.05 actual compared to 3.5 needed, I am left with a choice of the following. First option using a die grinder on the wheels to increase the inner diameter, would probably need to get the tires rebalanced, definitely would void the warranty. Second option using a die grinder to decrease the center section on the axles, would require tearing the differential apart as well as the front bearings, then finding someone to balance them. Third option would be to use a spacer and change out the lugs for a longer size, downside pressing out and in the new lug studs, all 24 of them. Then there is the small issue of finding a spacer, my thought is to cut them from the original drums if they are thick enough, if I go this route maybe I can get a cheap plasma cutter because you can never have enough tools.
My new favorite tool has to be nut and bolt sizer I bought, now I can check what size nut or bolt I am dealing with. In the case of the picture what size is the lug nut, turns out to be 7/16-20, makes it easy to create a list of nuts and bolts I need to purchase. Since I have decided to replace all of the old rusty bolts this makes shopping easier. Also if you are in need of Grade 8 nuts and bolts, Tractor Supply sells them by the pound so fill a bag up with what you need and not have to write down and individually bag all of your hardware.