First steps are underway, went with a standard folder and loose leaf paper.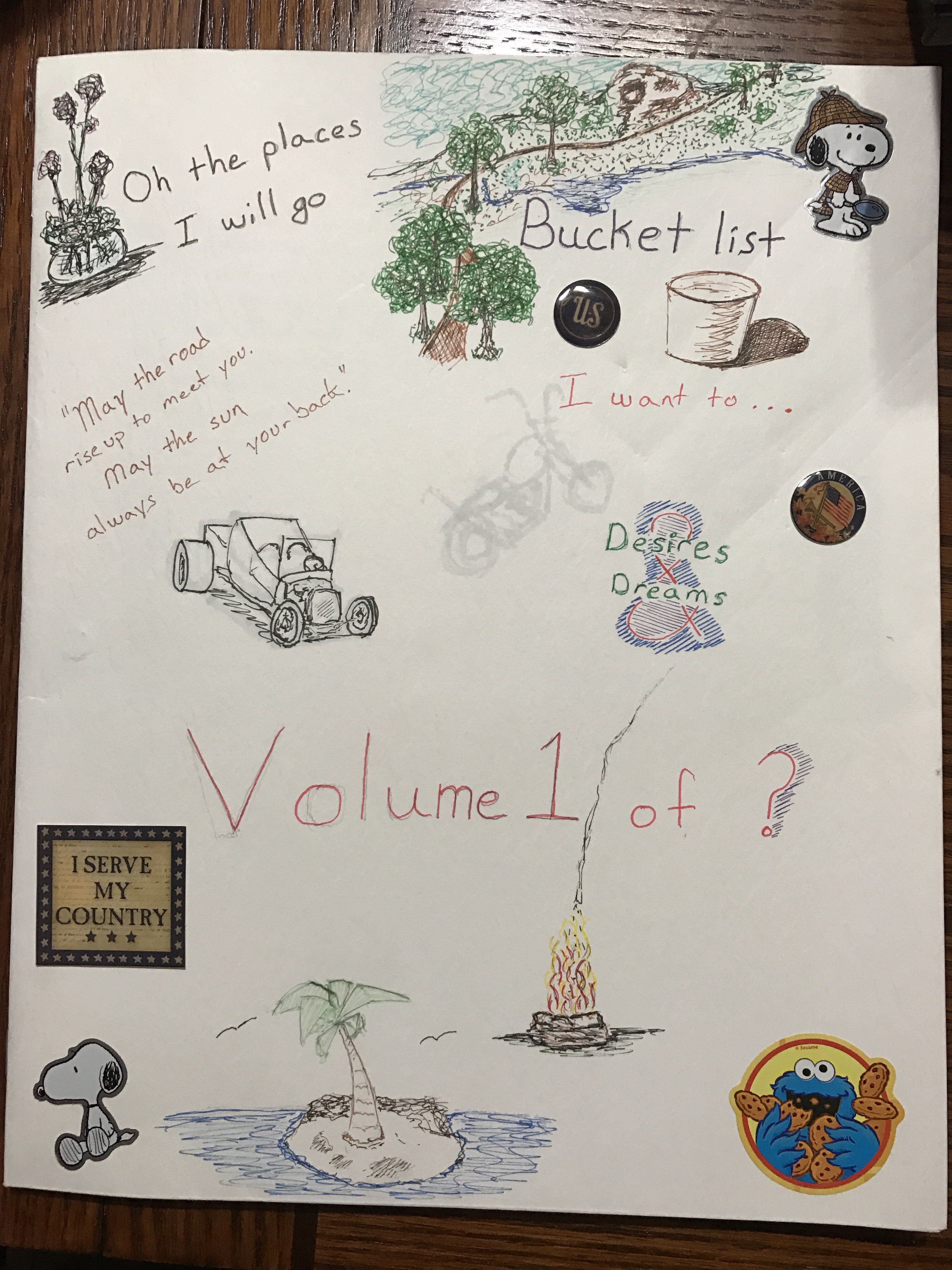 Remember this is about you and should reflect who you are as a person. There is not a right or wrong way to do this, in someways the cover itself is a tool to help you think about your dreams, desires, and goals. You may want to be sparse and each time you sit down to write goals add inspiration or cover it completely from the start.
The only important requirements are that this notebook is a reflection of who you are and want to become. It needs to be clear that this is your book of dreams, goals, desires, so that when you look at it you want to pick it up, add to it, mark things complete, or pull something out to work towards. It needs to call to you and be kept where you see it everyday. And finally, the first notebook needs to say volume 1 because it is a reminder to dream everyday and never stop.
One last thing, leave space between entries to go back and add updates. Some goals you may want to dedicate an entire page to as you have already put enough thought into the goal to fill the page. Others may be 1 or 2 words. Also do not forget the glue stick and past in pictures of things that you want, want to do, or go visit.