This week my wife Phoebe and I went to Florida on vacation. We went down the eastern seaboard all the way to the end of the Florida Keys and came back up the western seaboard. While we were in the Keys I faced my fear of heights by going parasailing in Key Largo @ https://www.keylargoparasail.com the peaceful gliding through the air, floating 150+ feet above the Blackwater Sound, occasionally getting gusts of wind that would lift me higher. Being able to see for miles around the surrounding land and water was just breathtaking. I found serenity up in the air despite my fear of heights.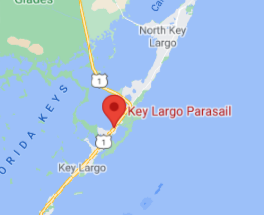 I have never had a real bucket list, however this trip reminded me that there is more to life than just working. Now do not get me wrong I love my job, I especially love working for a medical technology company that makes amazing products that directly benefit patients on a daily basis. I just seem to lose sight of trying to maintain work life balance and tend to put my work ahead of everything else. i know it seems cliché the old saying "life's a journey, not a destination" however I seem to always be looking for the destination, not enjoying the journey. So, this week I spent some time enjoying the journey, I slowed down and other than the meeting appointment times for parasailing and our trip to the Salvador Dali museum https://thedali.org/ , I did not rush the week. I did not spend each day trying to hurry to the next destination, but took each day as it came.
Now I have to work on a bucket list, two items I already know I want to do are a zipline and to go skydiving.